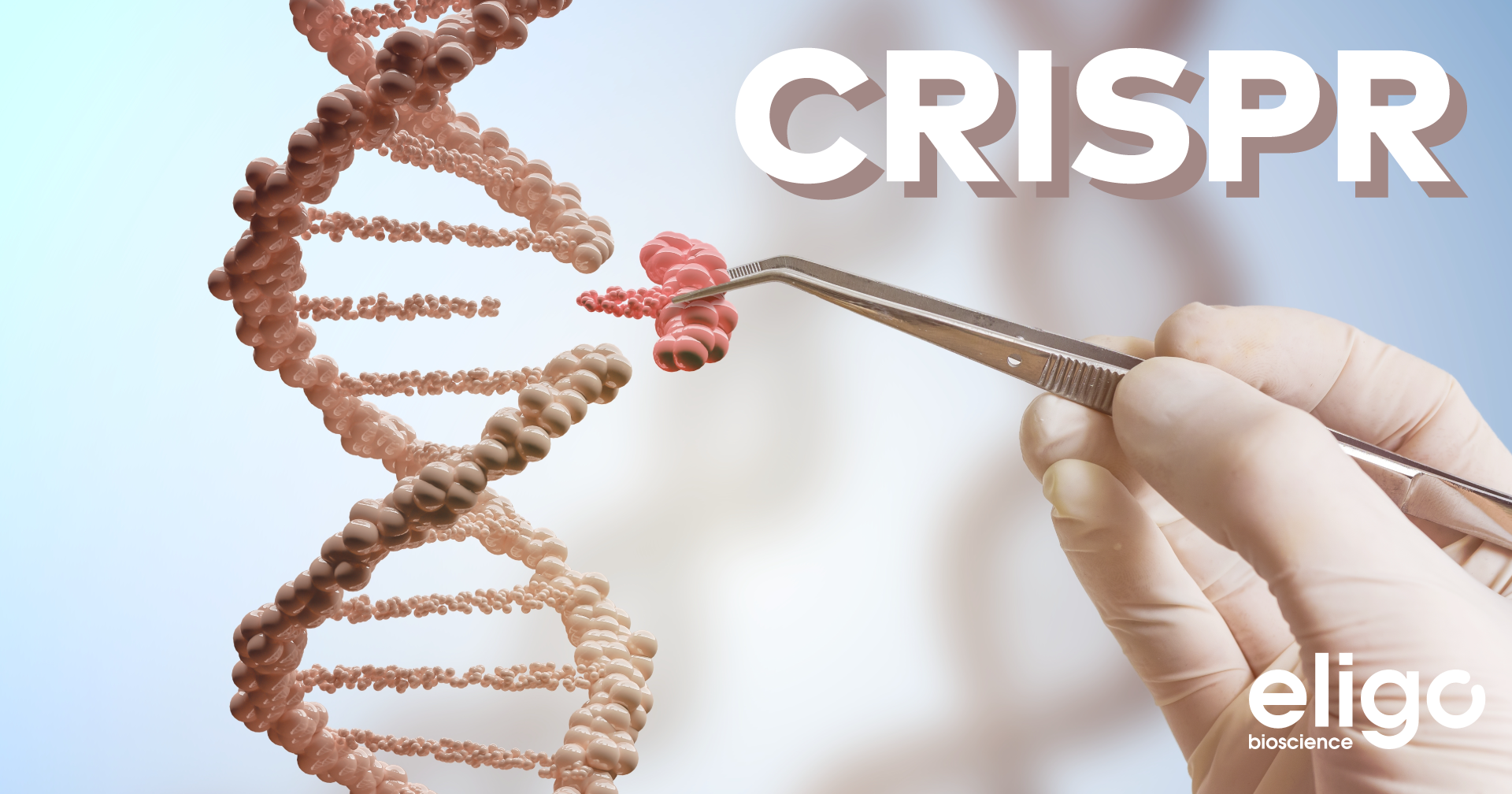 Eligo's leading position in gene editing reinforced with broadest prokaryotic CRISPR patent ever granted
Eligo Bioscience today announced the issuance by the US Patent and Trademark Office (USPTO) of a landmark CRISPR patent that broadly covers any pharmaceutical composition comprising DNA encoding a CRISPR system to kill bacteria (prokaryotes) – irrespective of the type of CRISPR used, the type of delivery method employed or the type of bacteria targeted.
This new patent is a key milestone for CRISPR-based bacterial killing, invented at The Rockefeller University in the early 2010's, and is another significant recognition of the pioneering work conducted in the laboratory of Lucciano Marrafini, a worldwide expert in the field.
Patent #11,491,210 granted today further consolidates Eligo as the leader in developing novel gene editing modalities that can deliver editing enzymes such as CRISPR-Cas nucleases or gene editors in situ in patients' microbiome to either add, remove or modify target bacterial genes driving diseases. Importantly, this new patent also significantly extends the scope of previously granted patents from the same family (WO2014124226) owned by The Rockefeller University and exclusively licensed to Eligo. This family, which has the earliest priority in the field, has been continuously expanding, with five granted patents already and additional grants expected in 2023.
"We are extremely pleased with the decision taken by the USPTO to issue a patent with such a broad scope, which highlights the strength and breadth of Eligo's dominant position in the field of CRISPR-based in situ editing of prokaryotes," said Dr. Xavier Duportet, Chief Executive Officer of Eligo Bioscience. "Eligo is more than ever an essential partner to any entity interested in developing genetic medicines that leverage CRISPR to kill bacteria."
---
About Eligo

Eligo Bioscience is the world leader in microbiome in vivo gene editing therapy and is advancing a highly differentiated pipeline of precision genetic medicines to address unmet medical needs in immuno-inflammation and oncology caused by the expression of specific deleterious bacterial genes by our microbiome.
Eligo was founded by scientists from The Rockefeller University and from MIT. Eligo was named a Technology Pioneer by the World Economic Forum and has received venture capital funding from Khosla Ventures and Seventure Partners, and non-dilutive funding from GlaxoSmithKline, the European Commission, CARB-X, and Bpifrance.